, we'll look at how to install Media Station X if you can't install the apk file.
You can use the application using ForkPlayer , which must be installed on the device. This method is suitable not only for ANDROID TV and TV BOX, but also for a computer.
So, go to ForkPlayer and enter the portal address in the search bar: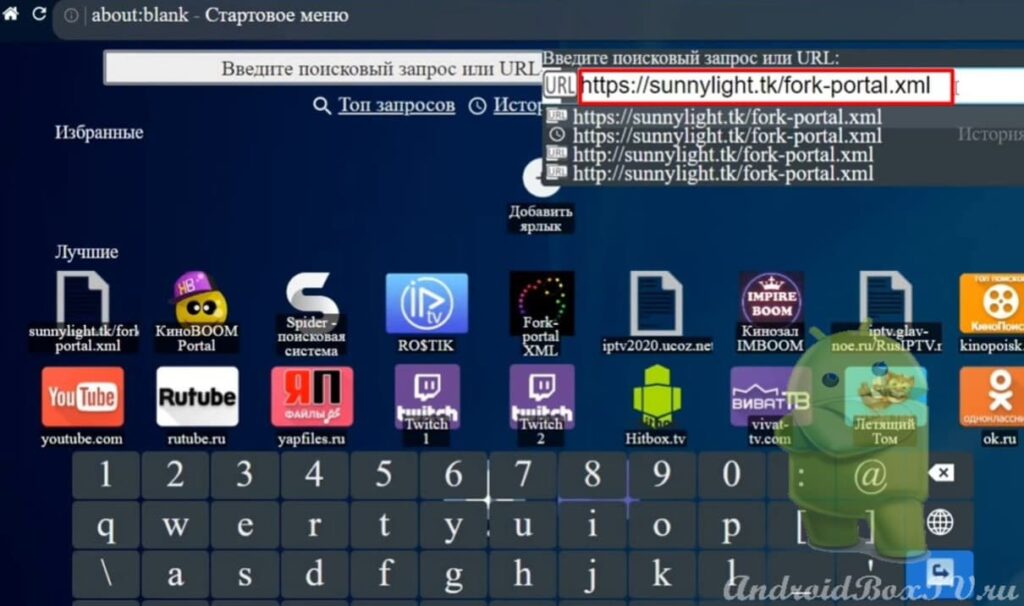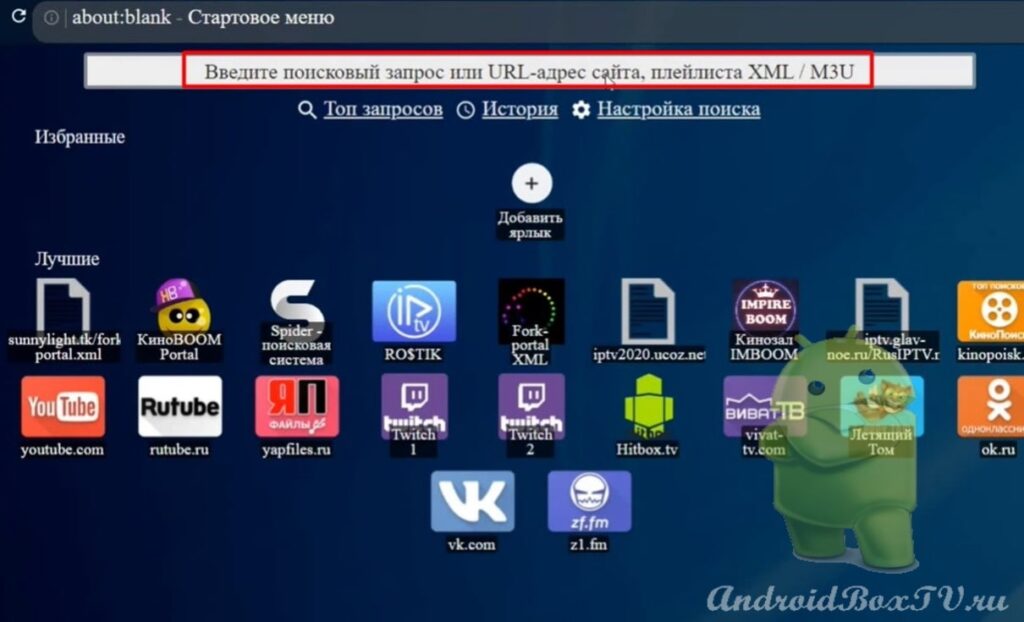 Go to this address and scroll to the very bottom. Find Media Station X and click: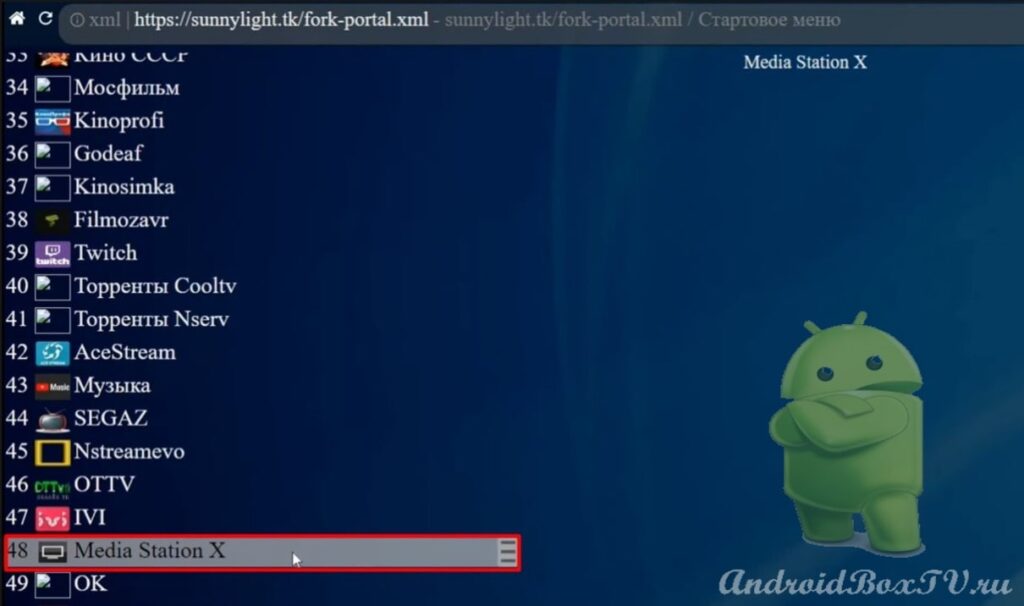 Click " Continue "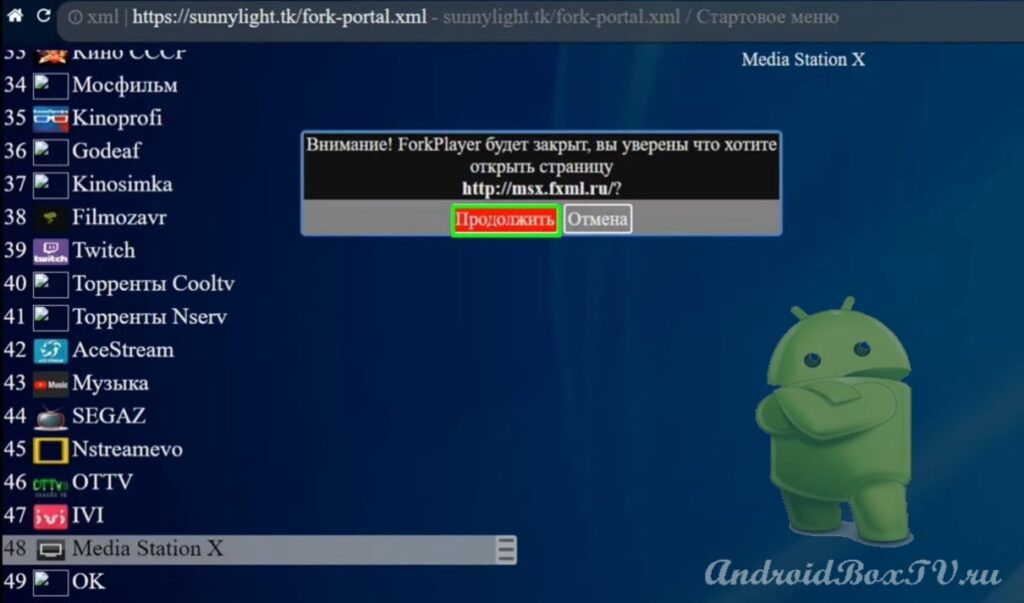 After that, the standard download of the Media Station X :
Media Station X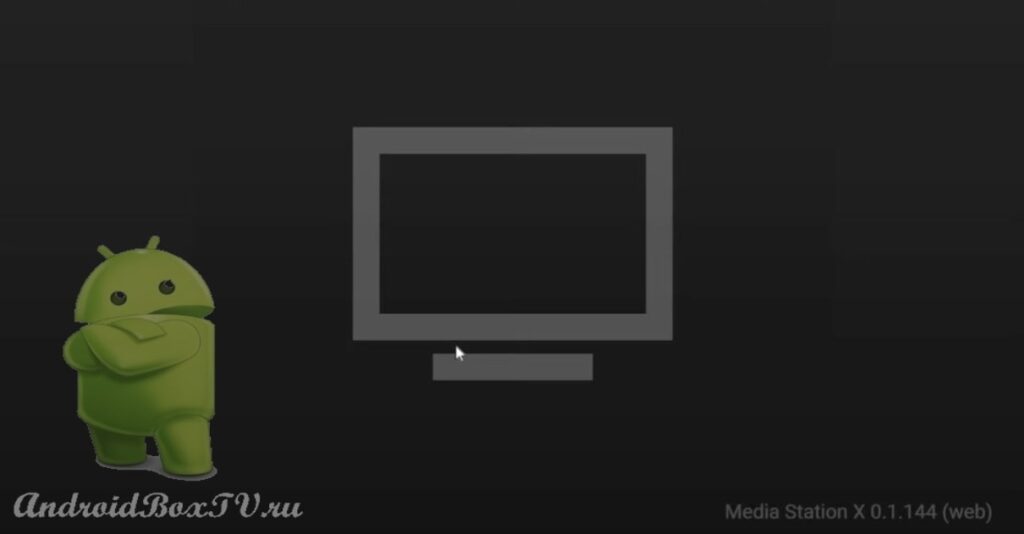 in the same way . This will require a browser and an additional extension - Arcelik Smart TV Browser Emulator . We install this application, after a red icon appears in the upper right corner: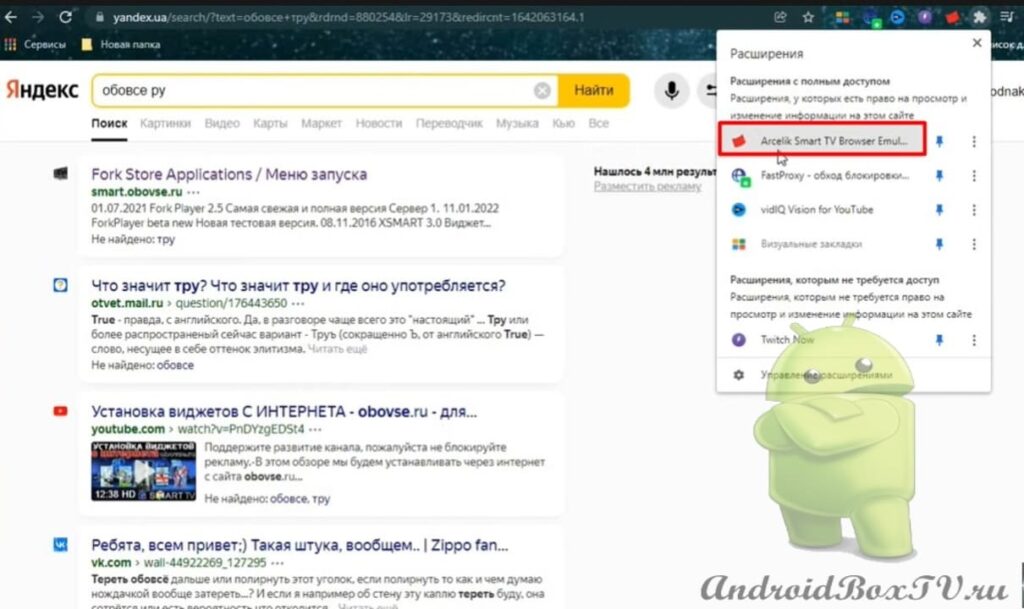 Click on this icon and switch the platform to " J5 " mode: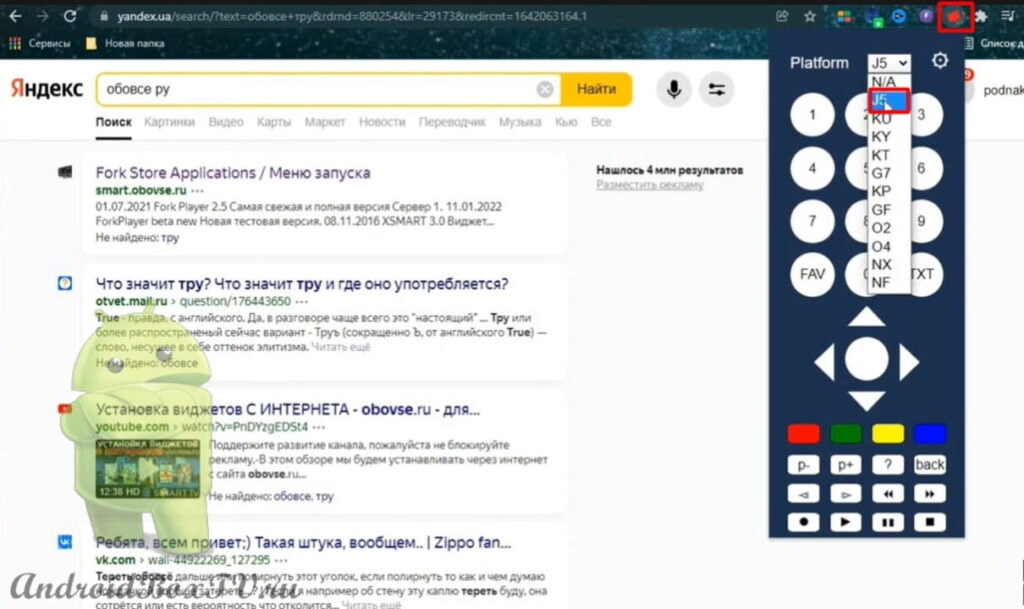 Next, go to the obovse.ru and select the first ForkPlayer :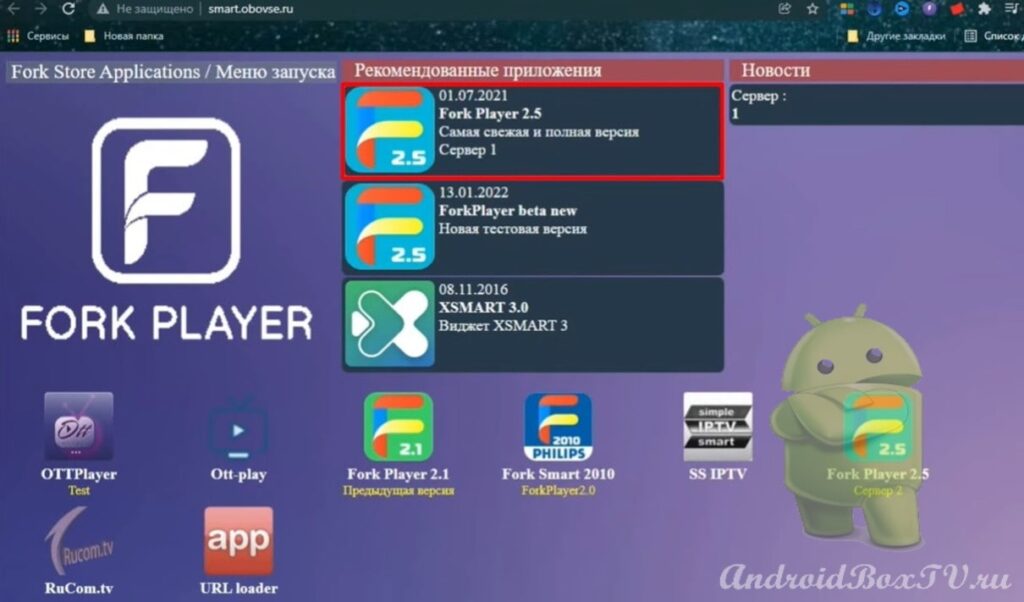 We launch: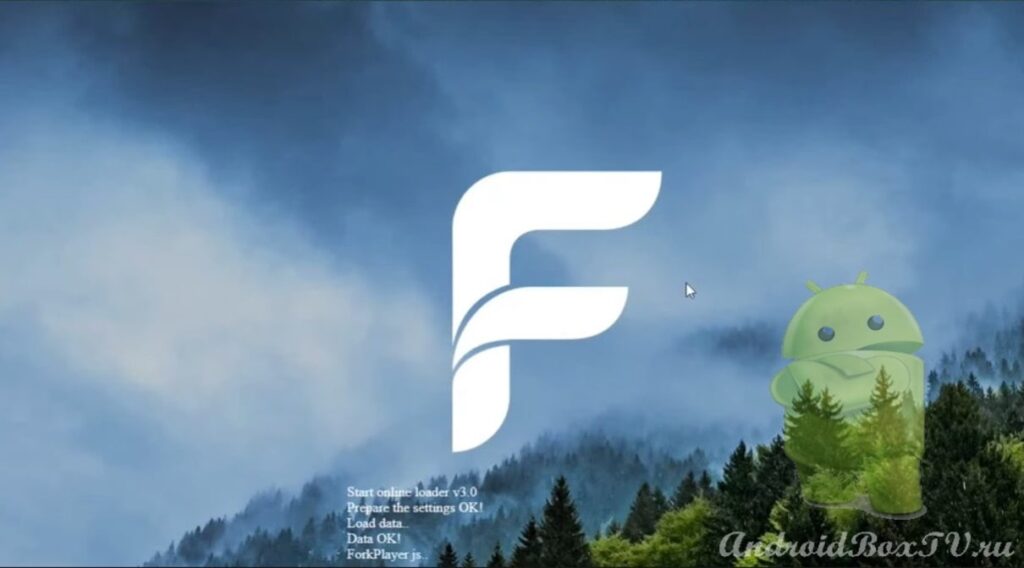 We register the portal address and find Media Station X :
This way you can use Media Station X without installing it on your device.
A video version of this information is available on our partners' YouTube channel here .