Installation and setup
In this article, we will consider a player with support for DTS and DOLBY ATMOS , which is called TITAN VIDEO PLAYER . This application is capable of playing Full HD and 4K with support for Dolby Vision. It also perfectly supports 5.1 and 7.1 audio tracks. However, it is worth noting that this player is only available in English.
The link to download the APK file is here .
Let's move on to testing the program. Download the required files and open: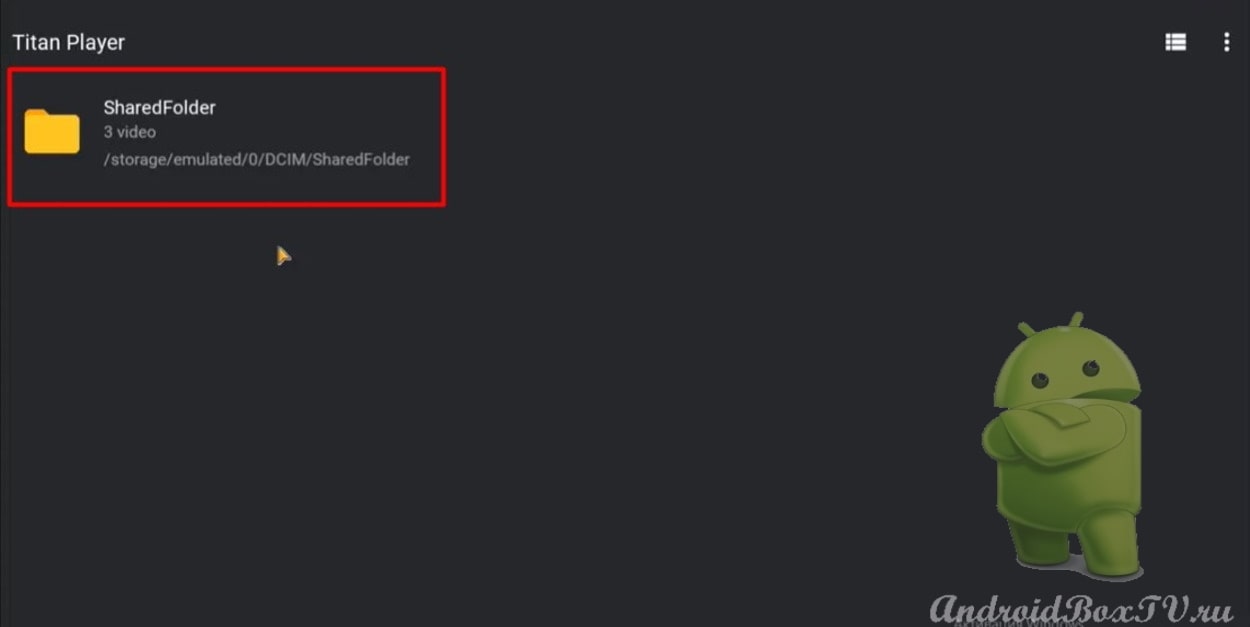 There are three control buttons in the upper right corner of the screen: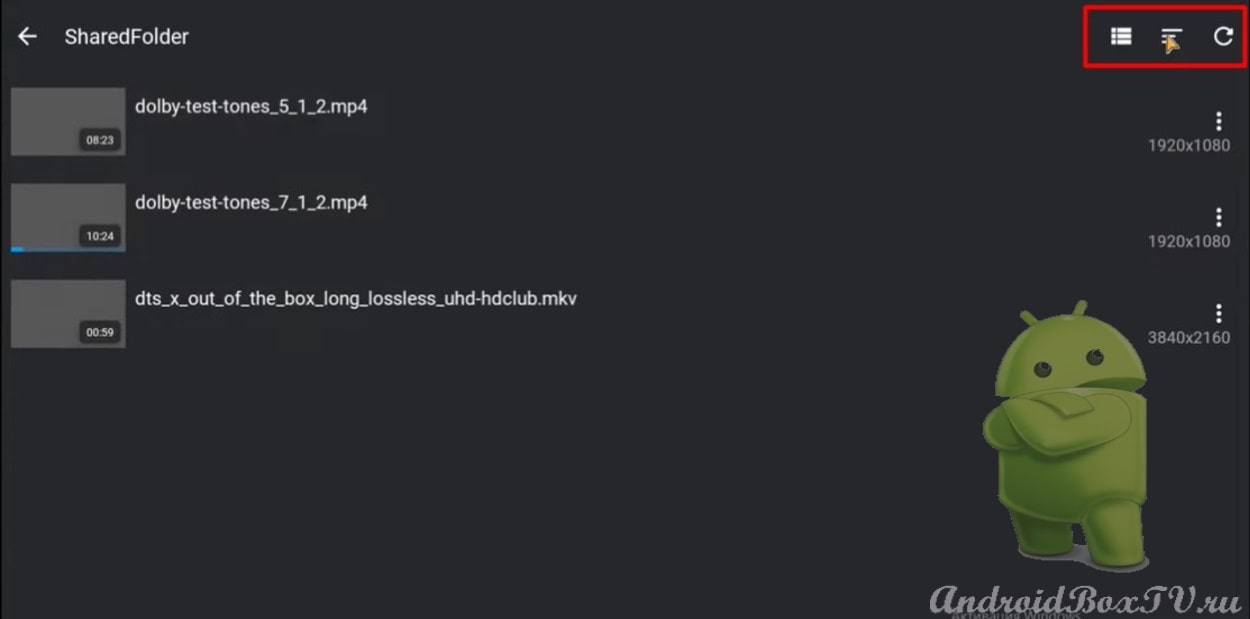 You can change the display of files - tiles / ingots: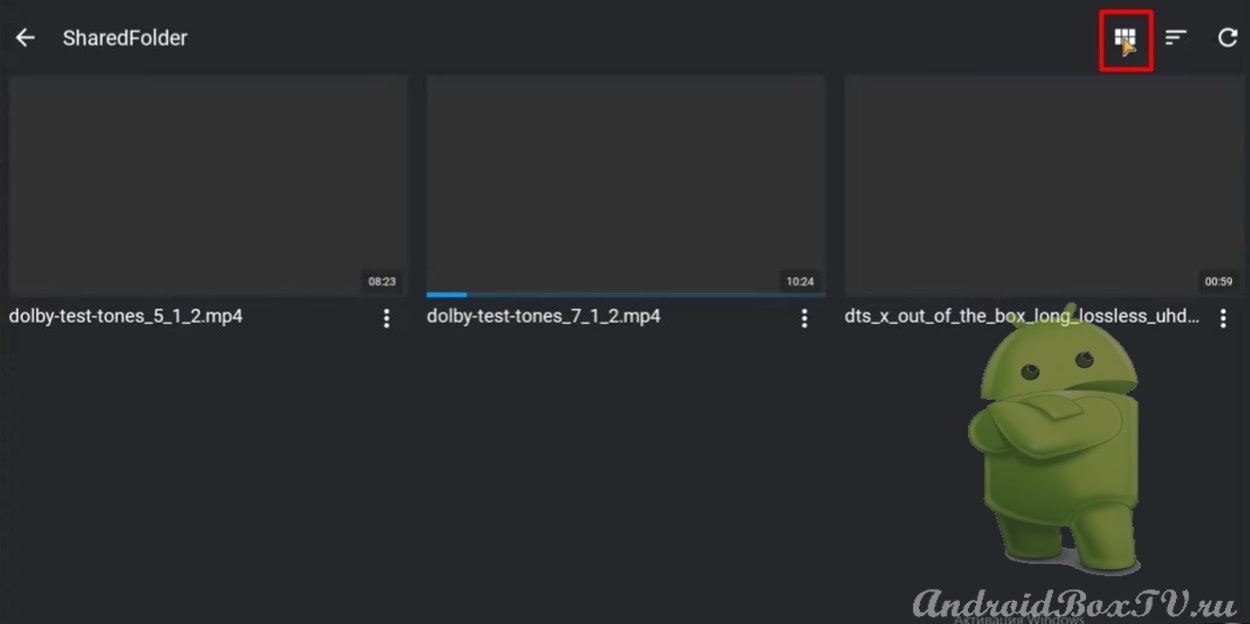 The android prefix sorting button is clicked here: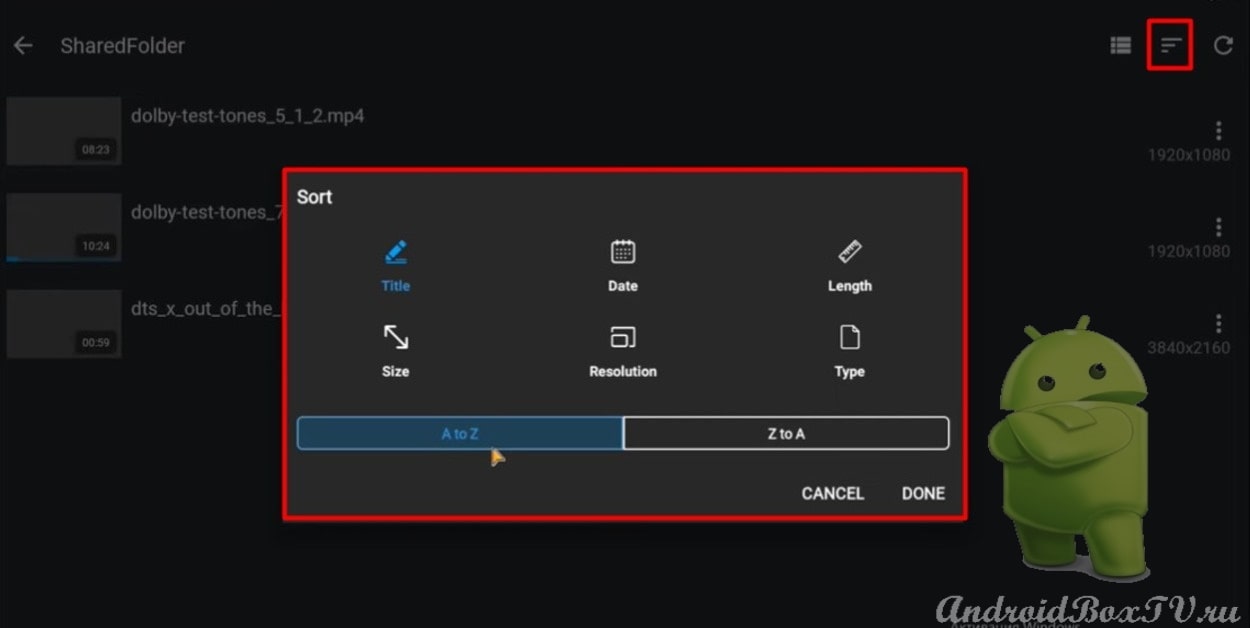 File update button in the upper right corner: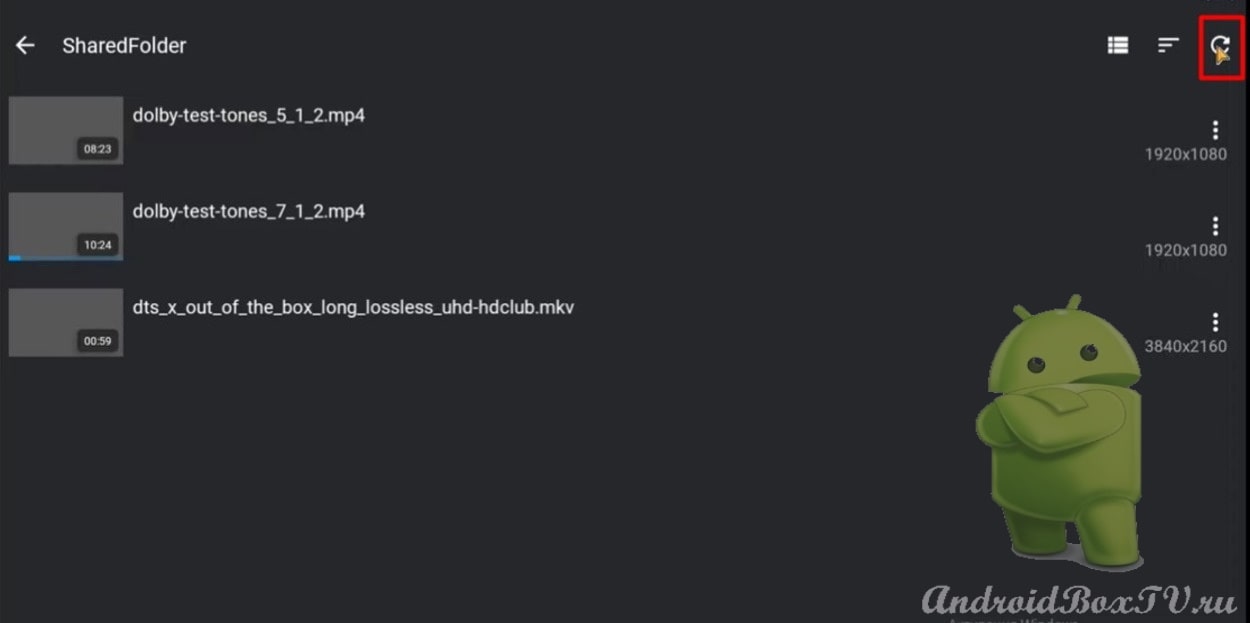 Under each video, its format is displayed, in this case 1920 by 1080 or 16:9: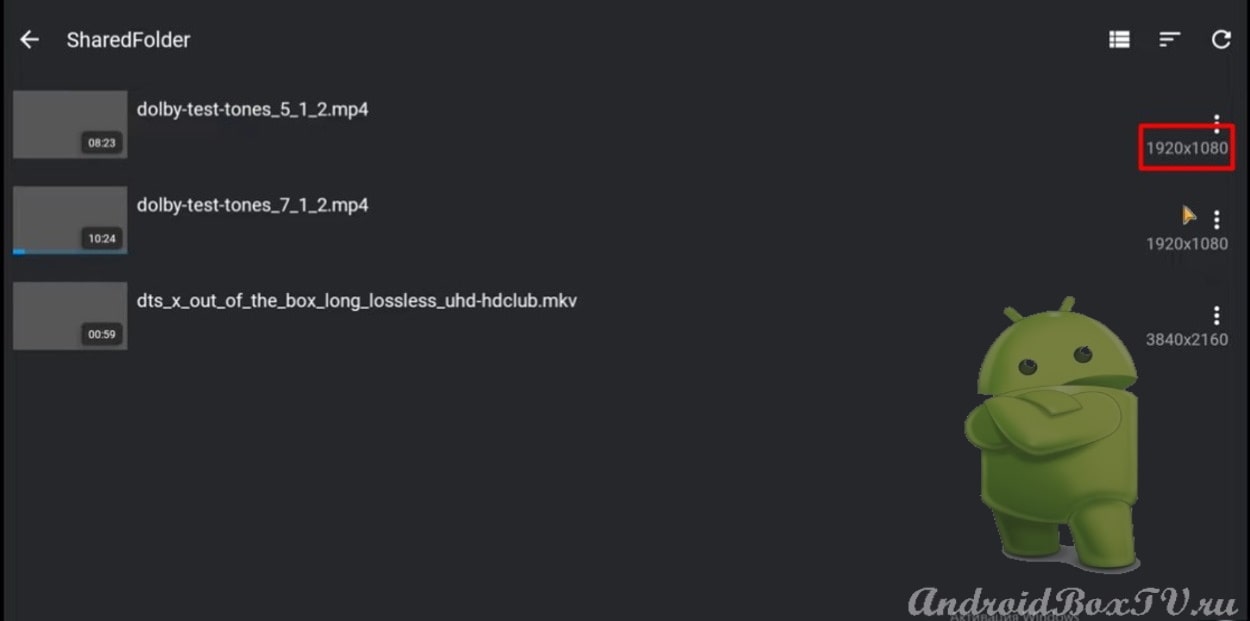 Let's take a closer look at the small settings of the application. We return to the main screen and go to " Settings ":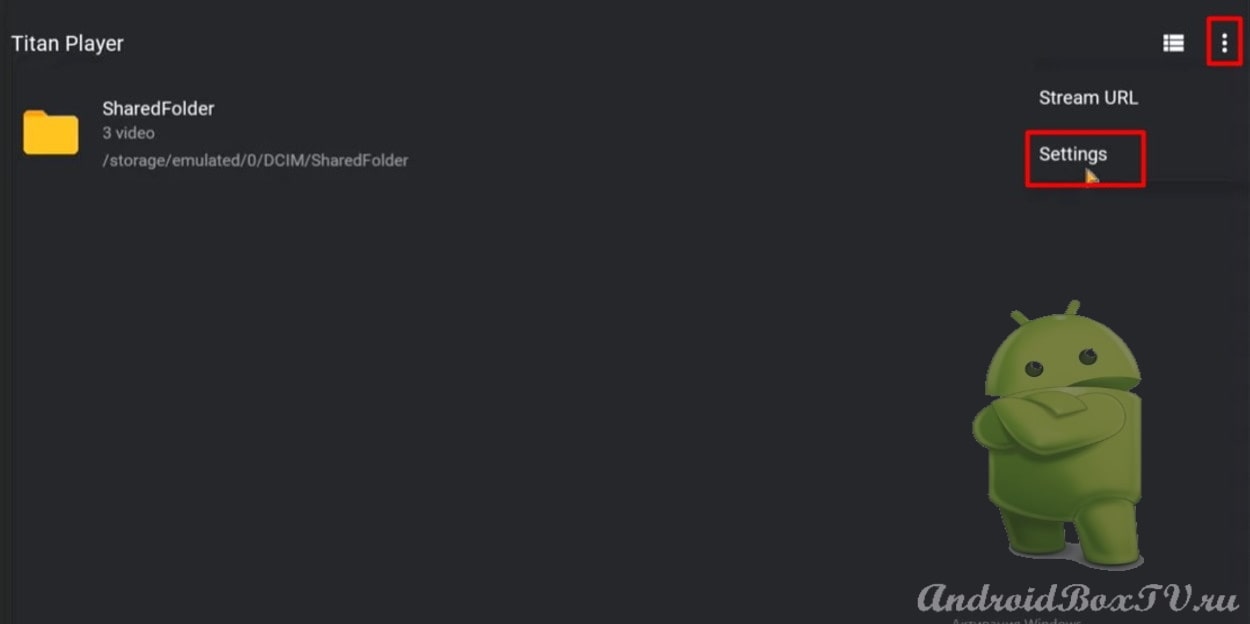 Here you can change the color of the subtitles by selecting the desired color from a fairly rich palette: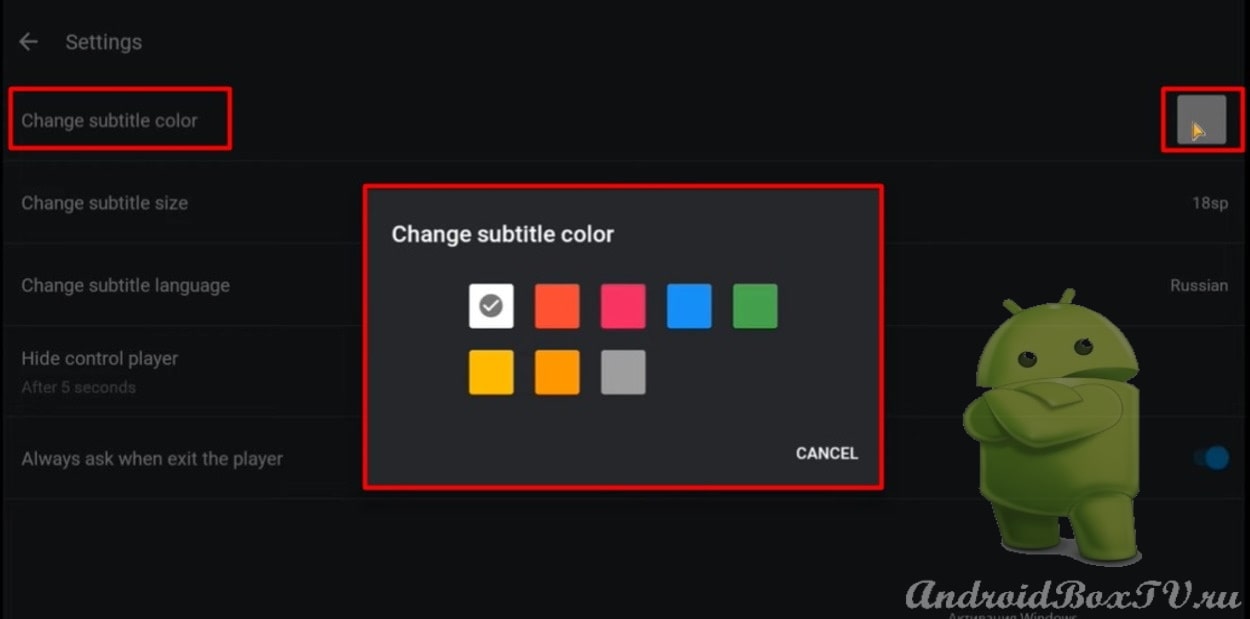 Also, it is possible to change the size of subtitles (any value from 15 to 44):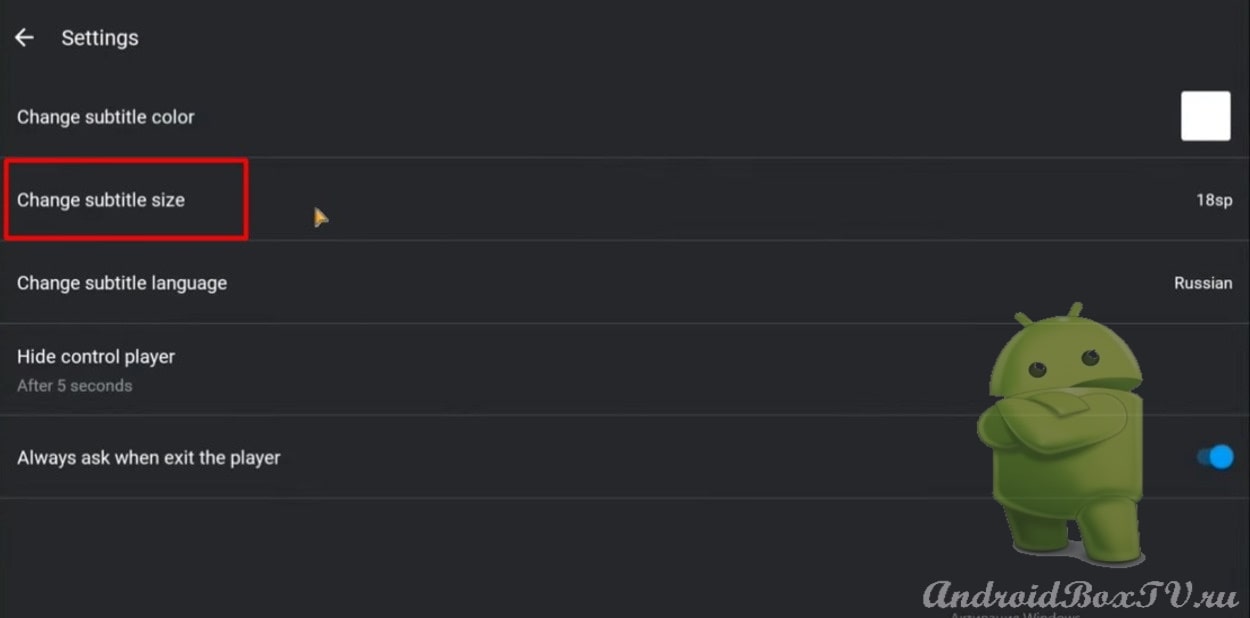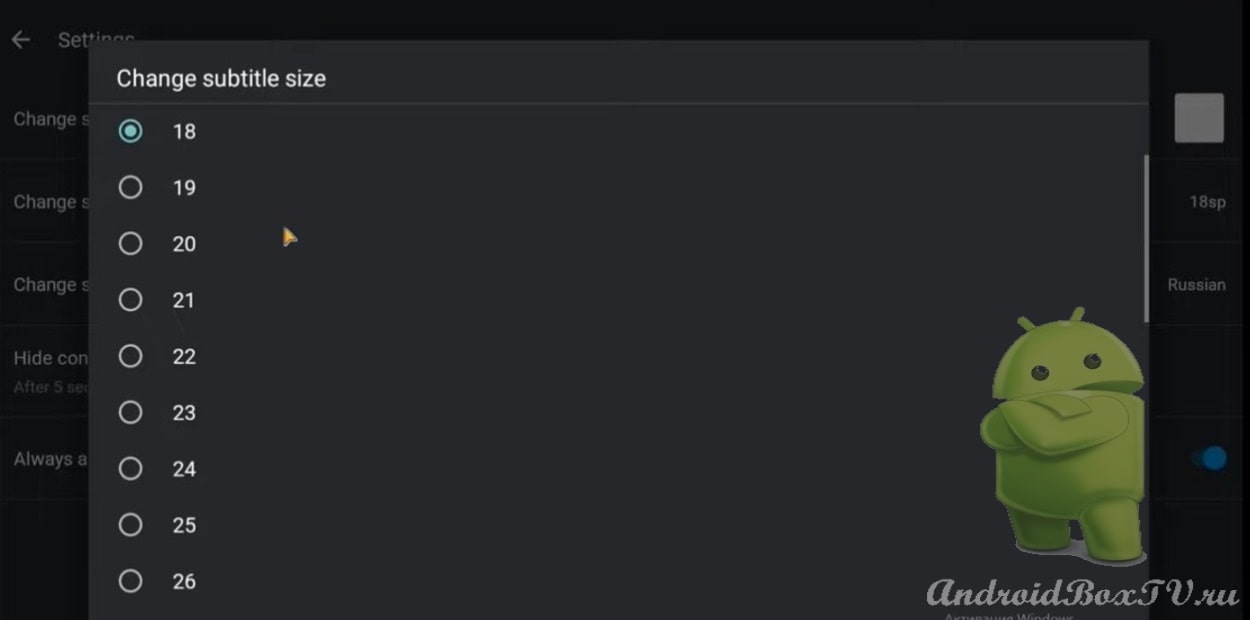 It is worth noting that despite the fact that the interface of the smart TV set-top box application is available only in English, there is an extensive choice of languages ​​in the subtitles, including Russian: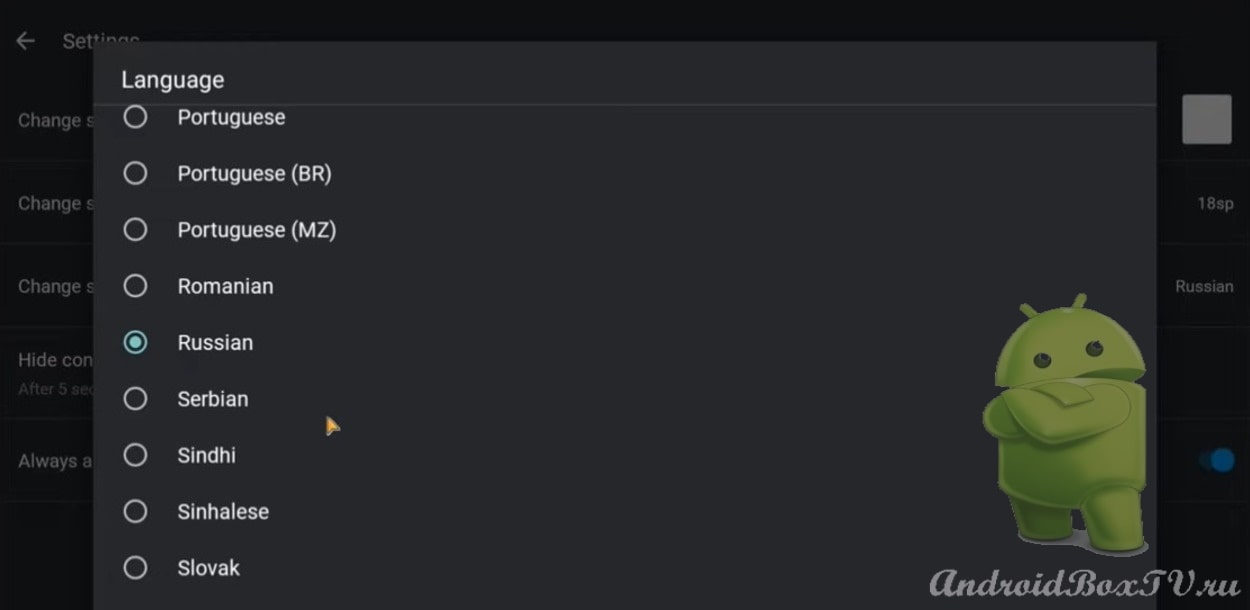 Video playback
Now, directly, consider the free play of video consoles. We start the desired video. There are several buttons in the left corner:
Subtitle adjustment;
Screen rotation;
Enable / disable sound;
Change playback speed.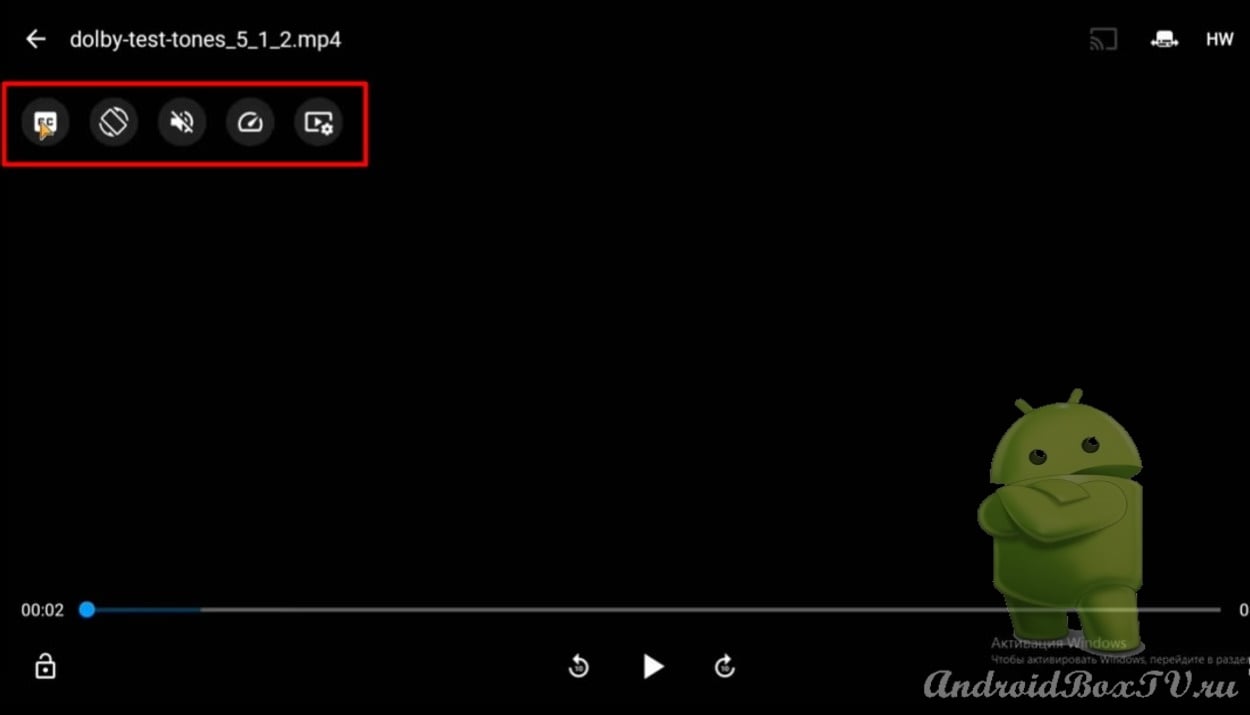 Also, there is a button " Select tracks ", where you can see information about the video: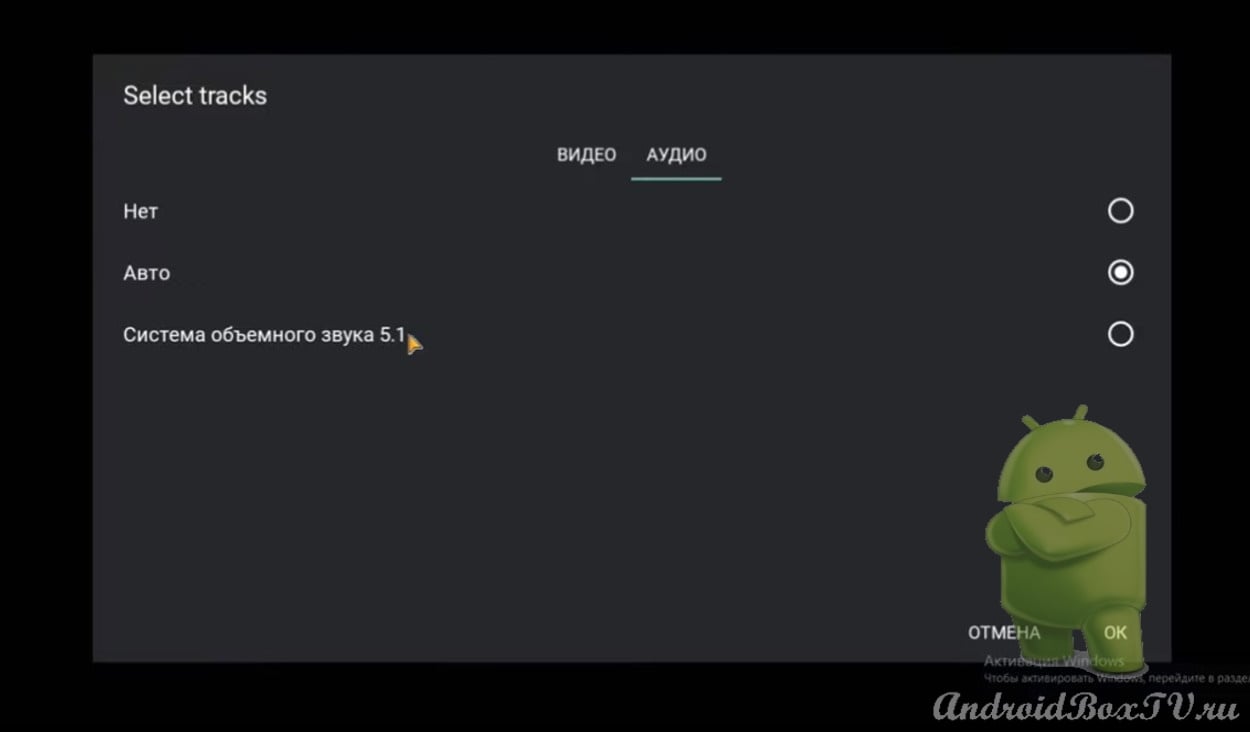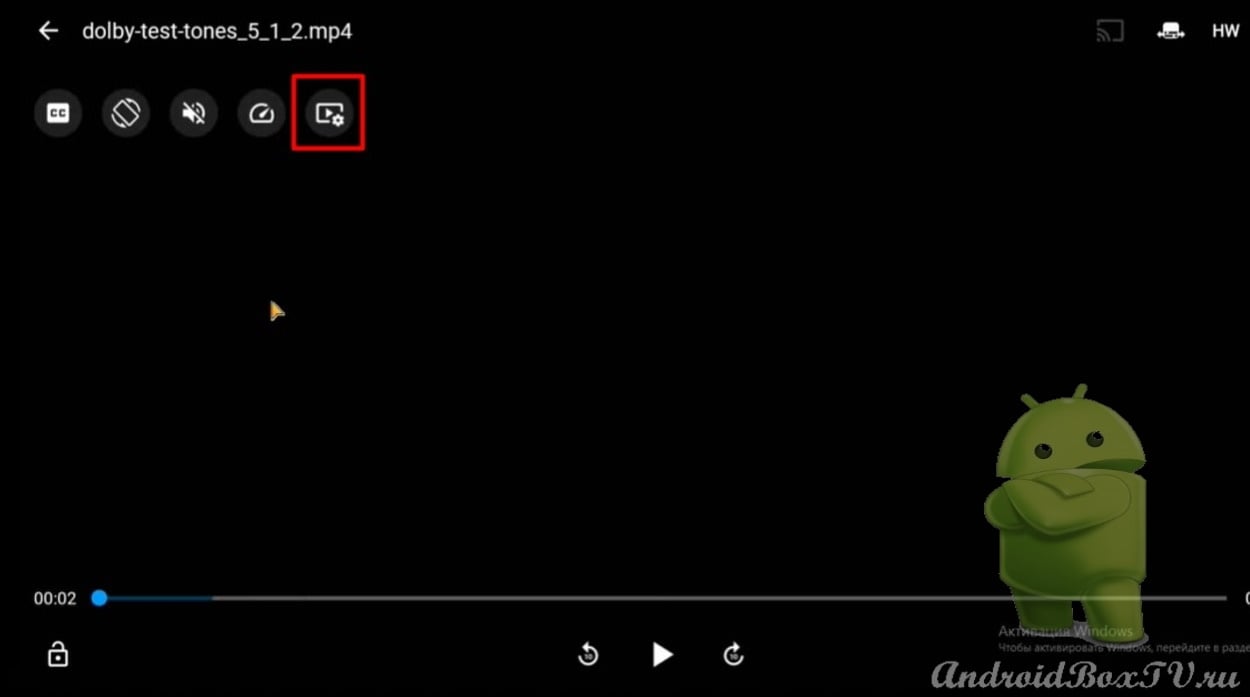 In addition to local files on the device, TITAN VIDEO PLAYER is capable of playing various files from the network. You can enter a link and view any video file: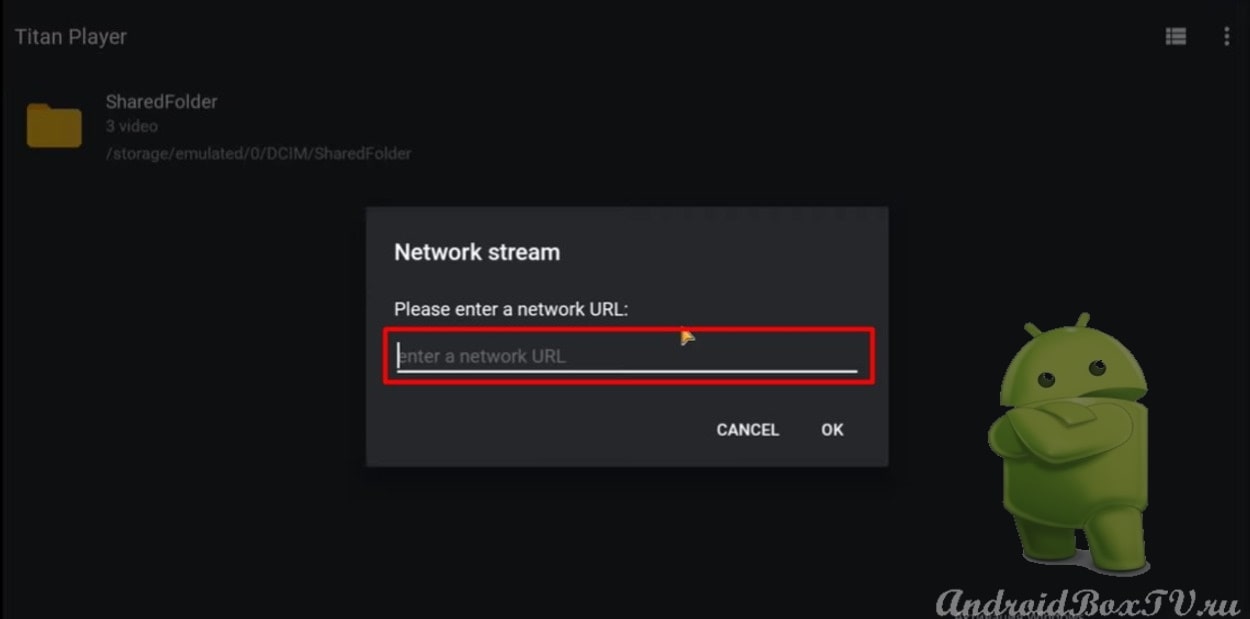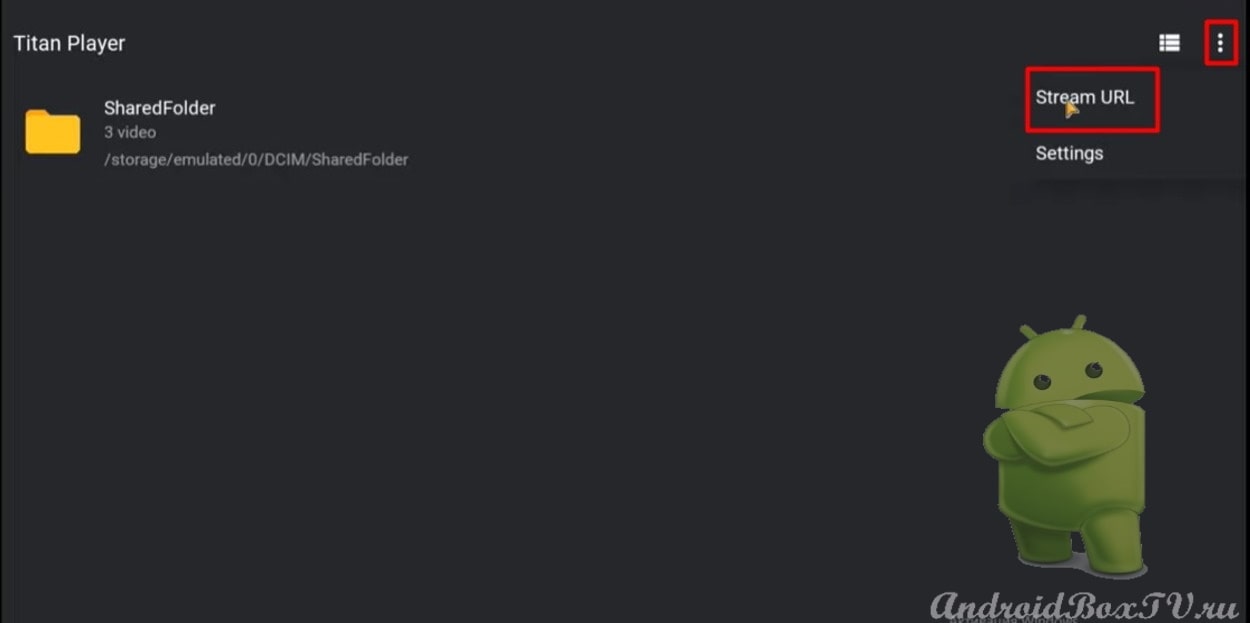 This player is easy to use, however, there may be some difficulties when playing heavy files, for example, 4K video set-top boxes andriid TV with Dolby Vision support. In the settings there is an item " Ask to exit the application ". By enabling this function, when you try to exit the application, a dialog box will appear asking you to close the program. By clicking "Cancel" you can continue viewing the file: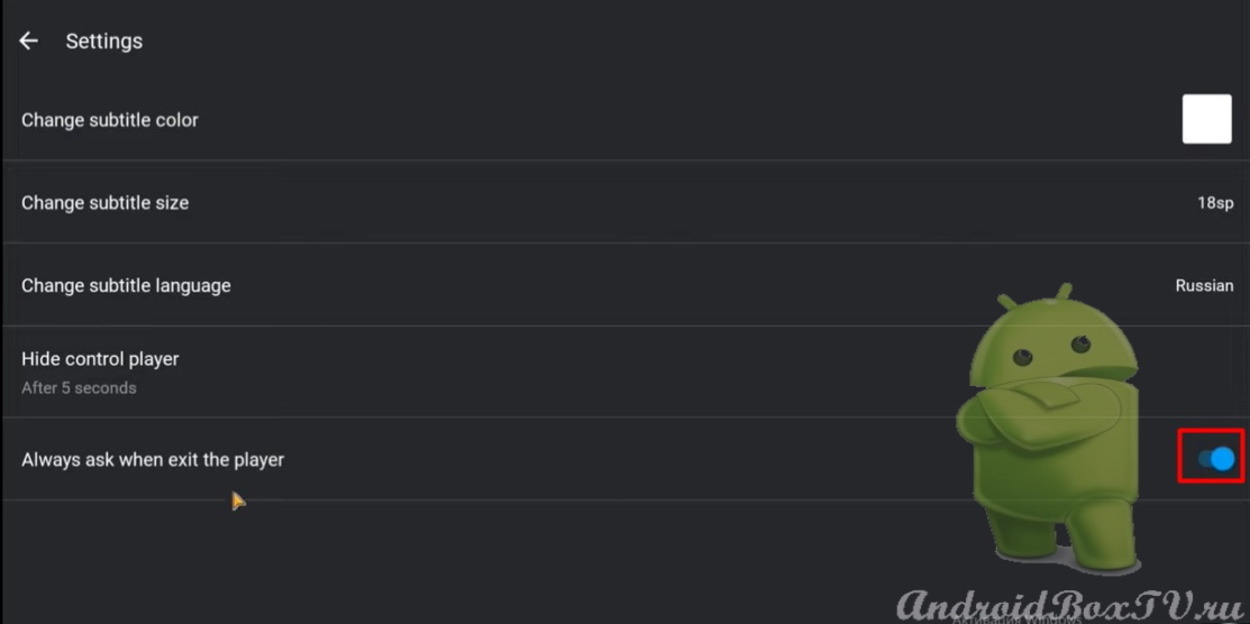 Did the installation work? Did you follow us?
A video version of this information is available on our partners' YouTube channel here .